5 months ago
Throw a Spongebob Themed Party
If you are looking for a great idea for your child's birthday, consider throwing a cartoon themed party. You can find plenty of decorations for all popular cartoons and the party will sure be a hit.

SpongeBob videos

For example, consider Spongebob Squarepants. Spongebob is one of the most popular cartoon characters that appeals to kids from little to big. He is funny, witty and has a cast of friends that everybody loves.

For your party, you can easily decorate the location with Spongebob related posters, balloons and table sets. Wilton sells Spongebob shaped cake baking pan that will make creating a custom cake a breeze.



During the party, find some fun games or pull up some creative fun short Youtube videos for kids. Here is one that everybody is going to love:
2 years ago
More Halloween Safety Tips
Halloween is an exciting time of year for kids, and to help ensure they have a safe holiday, here are some tips from the American Academy of Pediatrics (AAP).

ALL DRESSED UP:

* Plan costumes that are bright and reflective. Make sure that shoes fit well and that costumes are short enough to prevent tripping, entanglement or contact with flame.

* Consider adding reflective tape or striping to costumes and trick-or-treat bags for greater visibility.

* Because masks can limit or block eyesight, consider non-toxic makeup and decorative hats as safer alternatives. Hats should fit properly to prevent them from sliding over eyes.

* When shopping for costumes,
2 years ago
Halloween Health and Safety Tips
Fall celebrations like Halloween and Harvest Day are fun times for children, who can dress up in costumes, enjoy parties, and eat yummy treats. These celebrations also provide a chance to give out healthy snacks, get physical activity, and focus on safety.

Check out these tips to help make the festivities fun and safe for trick-or-treaters and party guests.

Going trick-or-treating?

Swords, knives, and other costume accessories should be short, soft, and flexible.

Avoid trick-or-treating alone. Walk in groups or with a trusted adult.

Fasten reflective tape to costumes and bags to help drivers see you.

Examine all treats for choking hazards and tampering before eating them. Limit the amount of treats you eat.

Hold a flashlight while trick-or-treating to help you see and others see you. WALK and don't run from house to house.

Always test make-up in a small area first. Remove it before bedtime to prevent possible skin and eye irritation.

Look both ways before crossing the street. Use crosswalks wherever possible.

Lower your risk for serious eye injury by not wearing decorative contact lenses.

Only walk on sidewalks whenever possible, or on the far edge of the road facing traffic to stay safe.

Wear well-fitting masks, costumes, and shoes to avoid blocked vision, trips, and falls.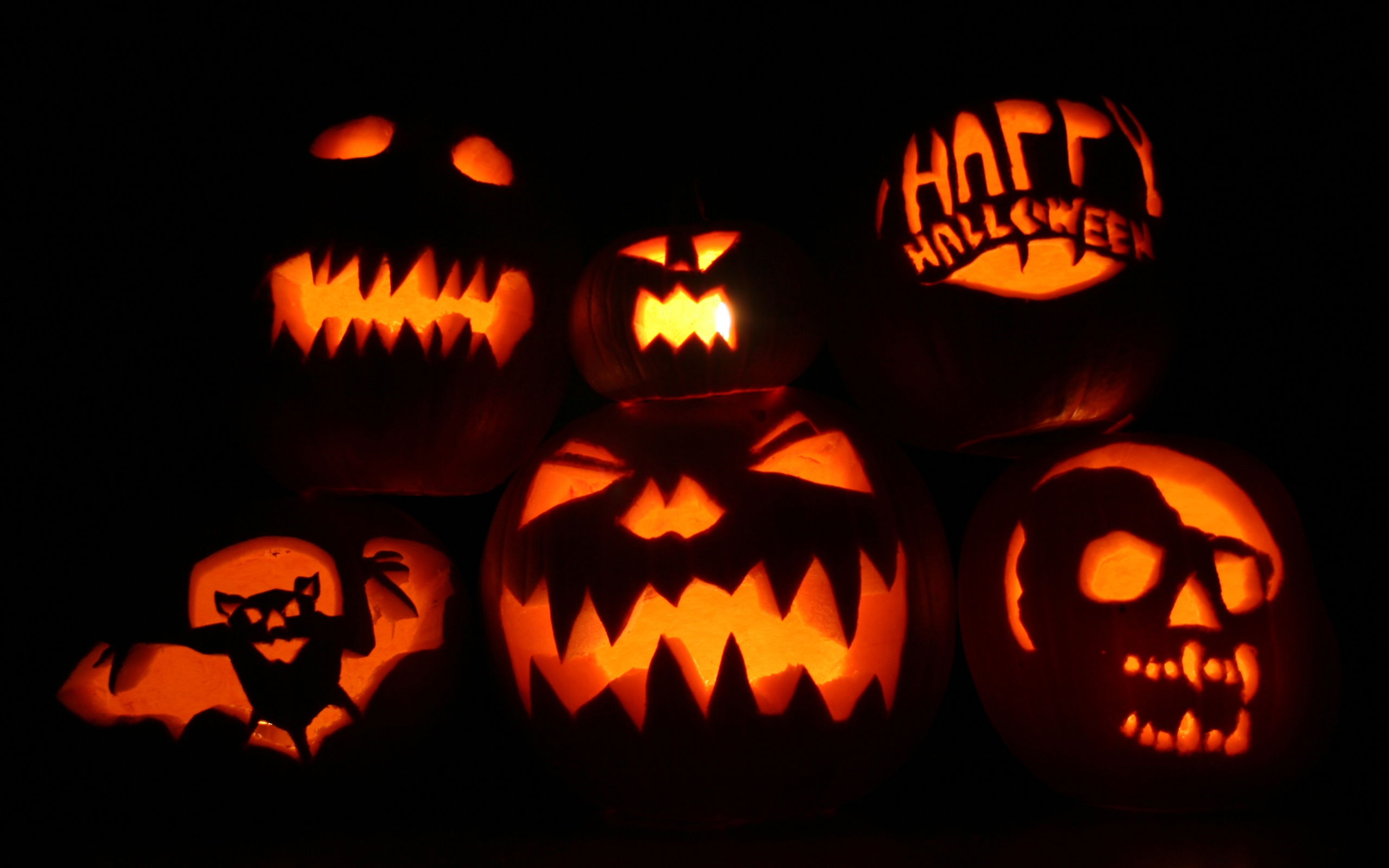 Eat only factory-wrapped treats. Avoid eating homemade treats made by strangers.

Enter homes only if you're with a trusted adult. Only visit well-lit houses. Never accept rides from strangers.

Never walk near lit candles or luminaries. Be sure to wear flame-resistant costumes.


2 years ago
Cool Party Food - Shark Attack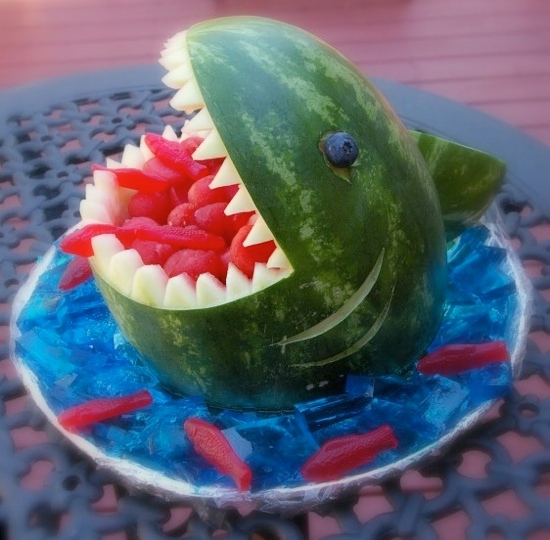 With some clever carving, watermelons can make for fun and useful serving dishes. I especially like the shark idea filled with gummy fish. You can likewise opt to utilize the hollowed out watermelon to fill it back up. The blue Jell-O that serves as the ocean water truly tops it off. This will be quite the conversation starter at the snack table!

Official Website: use these ideas for dunk tank rentals here on Xtreme Inflatables of LA website
2 years ago
Easy Spider Cupcakes Recipe
It might not be quite Halloween yet but undoubtedly it is always the best time to enjoy a spider cupcake?!

These tasty treats are exceptionally chocolaty and will look very adorable on your Halloween table or provided to trick-or-treaters.

Make chocolate cupcakes.

Ingredients:

110g (4oz) butter

110g (4oz) caster sugar

2 eggs

85g (3oz) self-raising flour

4 tsp cocoa powder

Instructions:

Cream together the butter and sugar, add the eggs.

Sift the dry ingredients and fold them in.

Pour the mixture into the cake cases.




Bake for 15-17 minutes at 350° F

For the Decoration:

Ingredients:

* chocolate butter icing

* candy eyes (or you could use chocolate drops)

* large chocolate buttons

* licorice sticks/ chocolate fingers for the legs

Take a Look here to read more concerning Nashville inflatable rentals official site.

Instructions:

Ice the cupcakes.

Add a circular shaped sweet to the center.

Cut up your candy into 8 pieces and add two eyes.

Source


2 years ago
3 Ways To Conserve Money When Acquiring Inflatables For Your New Business
Inflatable bounce house rental businesses are in high demand. With the growing appeal of leasing bouncers for celebrations and school, neighborhood, personal or corporate events, renting inflatable structures can easily grow into a really lucrative company. However, like any business endeavor, the motivating business owner will have initial expenses before starting their brand-new inflatable company. Buying quality inflatable structures is the biggest expenditure for new entrepreneur. While inflatables are an obligatory expenditure, there are ways to save cash when starting and growing your bouncer business.

1. Buying Quality Bouncers

There are various brands of bouncers in different sizes, shapes and prices on the market to select from. When acquiring bouncers for a brand-new or current company it is very important to purchase quality bouncers that are reliable and durable. Absolutely nothing kills an inflatable business quicker than poor quality bouncers that tear or malfunction easily throughout an event. Tent and Table makes use of only the highest quality, many resilient products for our bouncers. Our items exceed government standards in quality, dependability and safety. The seams are reinforced to ensure that they will not rip or tear quickly. All of our bouncers are created with security features such as higher walls, reinforced mesh netting and integrated water hoses and drainage systems to keep users safe from injury while playing in the bouncer.

2. Buying vs Renting Equipment

Purchasing bouncers at the beginning of your business instead of leasing will certainly save much more cash in the short and long term. While leasing bouncers lowers your regular monthly costs and assists when you do not have your own bouncers to lease, it can also decrease your revenue margins. Inflatables pay for themselves rather quickly so once the initial financial investment has been recovered, the rest is earnings.

3. Purchasing Used Bouncers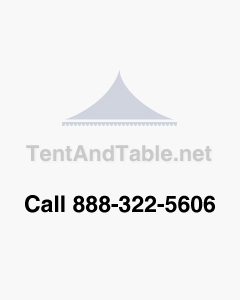 To have an effective business, business owners need to have a minimum of 2 or more bounce houses. Acquiring used bouncers at the start of a business is an excellent way to get stock while conserving cash. Tent and Table has actually a number of used bounce houses that are less than a year old for sale. The used bouncers are less expensive than brand new bouncers however are similarly high in quality and sturdiness. While there might be some small discoloration on the bouncers from natural wear and tear, each bouncer has been professionally checked and fixed to guarantee that they remain in outstanding, ready-to-use condition before they are sold.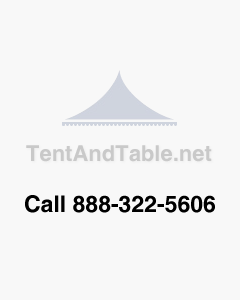 Tent and table likewise offers other used products that you will need for your business consisting of tables, chairs and tents. All of our used products are professionally taken a look at and repaired prior to being sold. All are ensured to be in exceptional, ready-to-use condition.

Try this to get more on the subject of great place to find information about used commercial water slide.

Tent and Table has numerous buying choices to select from. Whether purchasing brand new, marketing, on sale or used inflatable structures and equipment, our products are ensured in quality and are ready-to-use. We have remarkably high standards for making and servicing our products. We use just the best products to ensure durable, durable and safe inflatable structures. We can assist you equip your business while saving on preliminary start-up expenses. Our sales representatives will certainly assist the brand-new business owner develop a plan that finest matches their monetary and company needs.


2 years ago
Planning A Great Family Reunion
It is an unavoidable reality of modern-day life that work and education typically take us further far from house. The more miles we put between us and our loved ones, the less we see of them. Cousins who grew up together might end up not seeing each other for years on end. In such a circumstance, organizing a big family gathering is a possible method to bridge some of the distance.

Planning and carrying out a family reunion party is a daunting job. The organizer needs to be completely dedicated and commit much time to tiny information. Planning a family reunion is harder than planning other celebration because of the sheer variety of people who are anticipated to attend; varying from grandparents to grandchildren. The party activities need to be differed, so that everybody can have fun.

Venue: Outdoors or Indoors?

A family reunion usually involves a lot of guests, a majority of which consists of hyper children. It is much better to have an outdoor family reunion with fun and engaging outside activities for kids and grownups. An indoor party ends up being more official, a celebration in a garden allows the guests to let loose and unwind.

Using Rentals: From Furniture to Fun




It is suggested to rent tables and chairs for family reunion celebrations, so that there suffice chairs for all the visitors and tables are big enough for all the food. Also, if you host the reunion outdoors, you have the included benefit of using celebration rentals which are certain to keep children (and some grownups too) occupied till lunch. In fact, you can turn your reunion into a gala by vibrant bounce house rentals and inflatable water slide rentals. These not only add color and joy to a celebration, but also keep kids happily busy. For the a little older ones, you can arrange specific interactive games, such as a challenge course, treasure hunt, a magic show etc. Hosting games such as 3 legged race, egg and spoon race, sack race and others is a great way to get the entire family involved in the party.

More info: outdoor movie screen rental

Party Food for All Ages



An essential part of any celebration is the food which is served. Snacks served in a celebration can end up being more vital than the main buffet. If treats do not go with the theme, it can make or break an otherwise well prepared family reunion. Serving a healthy mix of snacks which both youngsters and grownup can chew on is an excellent alternative. Treats such as sandwiches, potato chips and other fried treats are always welcome. As an added bonus, you can likewise have concession rentals, such as, popcorn machines, cotton candy devices or snow cone machines|devices making your celebration snacks fascinating.